A surprise visit by HRD minister Smriti Irani of IIT Delhi hostels found that students were grappling with peak season heat without proper arrangements after which the institute's administration allowed coolers in rooms and promised to install air-conditioning in common areas.
Senior officials said that Ms Irani had gone to the IIT to inaugurate a new teaching-learning complex after which she proceeded to meet students in the boys as well as girls hostels.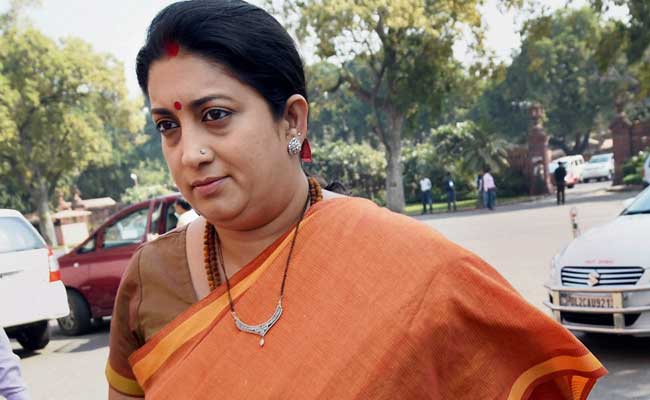 "After visiting the hostels and interacting with students, the Minister was quite critical of the fact that there were no proper arrangements for students during the peak of summer season. The Director of the Institute then immediately called a meeting and a package for hostels has been announced," a senior official told PTI.
In the package, it has been decided that air coolers will be allowed in all hostel rules and arrangements will be made for providing cool drinking water in all the wings and blocks.
The IIT administration has also promised to centrally air-condition all common areas of the hostel. Another key decision taken is that all future hostels constructed will be centrally air-conditioned, officials added.
Sources said that students also complained to Ms Irani about the condition of the dining halls and mess of the hostels after which a package for modernisation of kitchen and dining halls has also been finalised.
"These measures may be brought in at IIT Delhi first and then will be applied in other IITs also," a senior official.
"The HRD minister went to the girls hostel first, where students were taken aback to see her. She interacted with them and also inspected the dining halls. Seeing the conditions of the hostels she felt that they were not up to the mark and observed that facilities need to be improved," the official added.