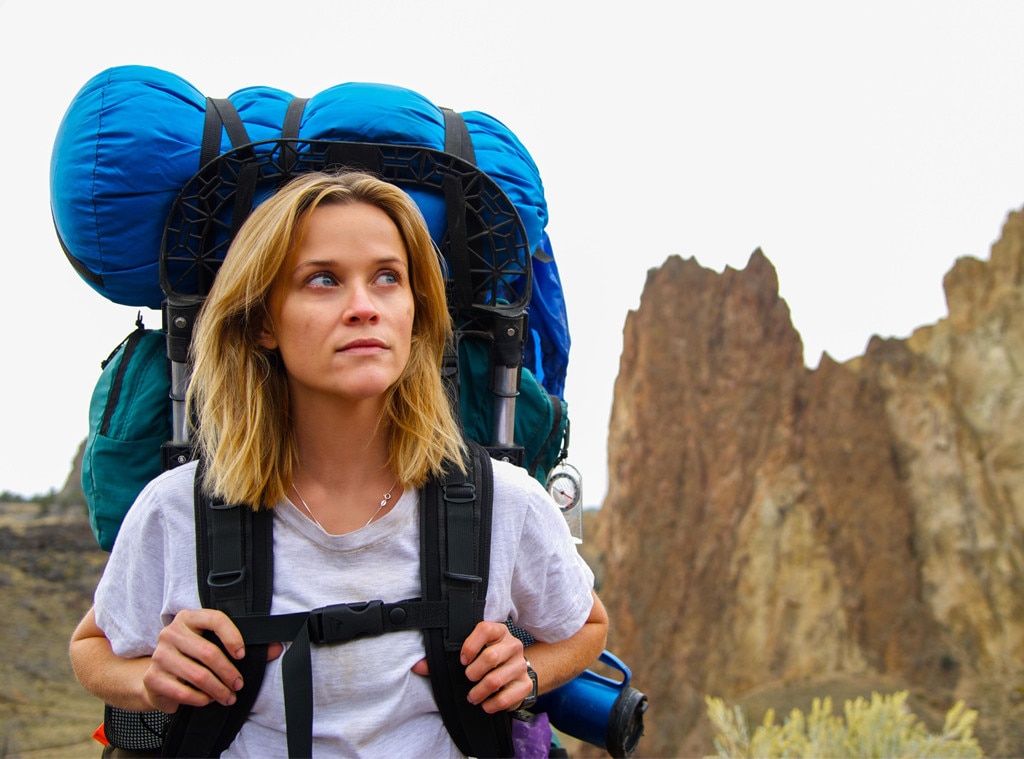 We already know that girls run the world, but did you know they're also traveling it now more than ever?
According to recent reports from the George Washington University School of Business and the Travel Industry Association, female travel is on the rise, and many are looking to do it on their own. Two-thirds of travelers today are women, and an estimated 32 million single women traveled at least once in the last year. Maybe it's the Wild effect; maybe it's the product of an era where females are more empowered and self-confident. Whatever is triggering this adventure bug, the ladies now outnumber men in leisure travel.
Queue the shot of Julia Roberts exploring Bali on her bicycle.
From soul-searching vacations to adventure-seeking getaways, women are seeing the world in increasingly high numbers. And don't think that independent travel is an isolating experience. Through participating in different activities and meeting other people on the road, travelers often bond and make new connections.
Starting to feel that itch? We've created a guide for the solo female voyager looking to begin her next journey. All the suggestions are based off films that feature strong female leads who were embarking on these kinds of trips before it was trending.
Scroll through for the inspiration to plan your own itinerary.
WILD
In an attempt to put her life back together again, main character Cheryl (played by Reese Witherspoon) sets out by herself to hike the Pacific Crest Trail, which runs from Mexico to Canada. She has no experience outdoors, just her own determination to conquer one of the country's toughest trails.
TEHACHAPI PASS
Instead of setting out for the full 93-day trek like Cheryl, consider visiting just one part of her incredible route. The Tehachapi Pass is where the main character (and the real-life Cheryl Strayed) first stepped onto the trail. You can actually experience the challenging terrain on a six-mile day hike.
JOHN MUIR TRAIL
This federally designated wilderness area is in the Central California section of the Pacific Crest trail. While it's only a portion of Cheryl's journey, this trail is still is a long-distance, difficult hike through the High Sierra backcountry. It's most-visited during the months of July, August or September.
CASCADE-SISKIYOU NATIONAL MONUMENT
Reese's character takes an important hiatus from her walk while in Ashland, Oregon. To hike in this area, visit the Cascade-Siskiyou National Monument, which recognizes the area's biological diversity. Expect to find lush meadows, dense forests and vast canyons.
EAT PRAY LOVE
Prompted by her struggle through a bad divorce and confused life priorities, Elizabeth Gilbert left everything she knew for the ultimate self-discovery adventure through Italy, India and Indonesia. We've found some of the spots from her life-changing itinerary to help you organize your own transformational trip. After all, Bali is always a good idea, right?
IL GELATO DI SAN CRISPINO
When traveling in Italy, gelato is a must. Julia Roberts's character, Elizabeth, was on the hunt for the best ice cream in Rome, and a bus driver recommends Il Gelato di San Crispino. Try it out for yourself during your own Italian adventure.
GURUDEV SIDDHA PEETH ASHRAM
If you're a yoga enthusiast, think about traveling to India to deepen you practice and understanding of the discipline. While the ashram scenes in India were shot at Ashram Hari Mandir, the real-life Elizabeth Gilbert is believed to have stayed at Gurudev Siddha Peeth.
UBUD INN COTTAGES
As if going to Bali wasn't already on our bucket list, watching Elizabeth zip around on her bicycle and wander the beaches in Indonesia gave us serious wanderlust. Book a room at the exact inn where she stayed in the heart of the island. You can visit the jungle, explore breath-taking temples and shrines or try out snorkeling.
ROMAN HOLIDAY
A rebellious princess escapes the royal duties of her European tour for a night in Rome. This turns into a day of freedom around the romantic Italian city that includes stops at some of its most iconic landmarks. Plan your own escape, Audrey Hepburn-style (you probably won't need to go incognito for this).
TREVI FOUNTAIN
The barber shop where Princess Ann cuts off her hair after admiring the style on another woman is located just east of the Trevi Fountain. You can't go to Rome without visiting this famous Baroque landmark, but be prepared to battle plenty of tourists in order to toss in your lucky coin.
NATIONAL MUSEUM OF CASTEL SANT'ANGELO
The same man who cut Princess Ann's hair also invites her to a night of dancing on the Tiber River—one of the best scenes from the film. The barge isn't there anymore, but you can still visit the Castel Sant'Angelo, which was formerly a castle, a papal residence and a prison before becoming a national museum. We don't recommend jumping into the river like the film's main character, however.
ROMAN FORUM
This is the location of Ann and character Joe Bradley's first encounter. For all you history buffs, this spot will blow you away. The Roman Forum is a plaza surrounded by the ruins of several ancient government buildings in the center of the city. It was the site of elections, public speeches and gladiator matches, as well as the spot where the princess falls asleep at the beginning of this film.
THE SISTERHOOD OF THE TRAVELING PANTS
Four best friends from Maryland set off on their own independent adventures during summer break. One pair of pants manages to keep them connected. This coming-of-age film still gives us all the feels, and a lot of ideas about where to travel. While Bridget heads off to Mexico, Lena visits family in Greece. We've found their exact locations from the movie so you can take off too—no magic pants required.
OIA, GREECE
The scenes of Lena's trip to Greece were done in Oia, a coastal town in the northwestern part of Santorini. What more could a traveler ask for in a vacation than those iconic whitewashed houses, soaring cliffs and and sparkling blue sea? If you're seeking a peaceful, picturesque getaway, this is the destination for you. Jump into the water at the Amoudi Wharf—just like in the movie.
LOS CABOS, MEXICO
Blake Lively, who played Bridget in the movie, filmed her solo scenes in Mexico's resort city of Cabo San Lucas. It's well known for attracting both an A-list crowd as well as spring breakers. Hit the beach or try something new, like swimming with dolphins or exploring the nearby Desert Park Natural Reserve.
KAMLOOPS, CANADA
Some of Bridget's soccer shots were actually filmed in Kamloops, a welcoming city in British Columbia. Even if you're not looking to get out on the field, there is plenty to discover in this Canadian town. It's definitely a destination for the outdoorsy types, so add it to your list if you like nature. The best time to go is winter so you can participate in activities snowshoeing, ice fishing or snowmobiling. This is also a great way to bond with other solo travelers.