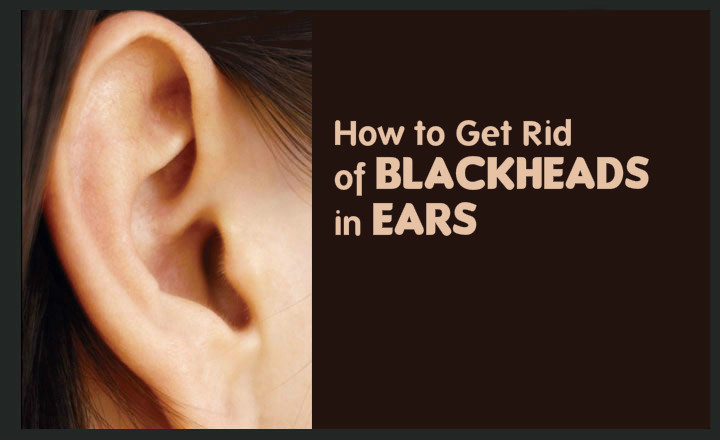 The fastest way to get rid of blackheads in ear is through natural blackhead extraction procedure or by using an extractor tool.
You can instantly get rid of pain and irritation caused by inflamed blackheads from the ears with a single comedo extraction treatment.  You require the following things for it:
½ tsp rubbing alcohol
benzoyl peroxide cream
1 cotton ball
blackhead extractor tool
The process of treatment (steps): 
Cleanse and exfoliate the blackheads affected area of the skin first;
Sterilize the blackhead extractor tool by rubbing alcohol over it;
Moderately press down the blackhead with the loop portion of the extractor tool and extract the substances blocking the pores;
Apply Benzoyl Peroxide after extracting the blackheads; this shrinks the pores and prevents future clogging of the pores;
After a few days, you may repeat the comedo extraction for a second time if few blackheads are still left;
Always take the help of someone to extract the blackheads on your ear for it is not easy to do it yourself with precision.